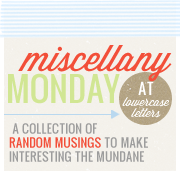 1)its so monday... i feel as tho all life and energy have been sucked right out of me. Praying for a more energy filled Tuesday!
2) i miss the weekend already- K & I enjoyed a nice relaxing day together on Sunday! Church with Tara, Kris & Erin followed by Red, Hot & Blue BBQ to which K was NOT impressed but I found it pretty good :) ! OH and did I mention it was in the 80's here... if only we had a pool or ours was open.
3)The Daytona 500 was a super exciting race-- I'm not one to normally get into Nascar but it sure was neat seeing a kid (literally) who won only on his second race in this series and who just celebrated his 20th bday the day before! Crazy
Trevor Bayne!
4)SPRING BREAK on my mind... yes 2 weeks and 4 days of school to go-- I am DEF. counting!
because...
5) ... I want to spend it here with him...
(at the beach!)
6)naps are amazing- yup I just woke up... don't judge me ha

7) I cooked dinner for the first time in forever, tonight... grilled chix, twice baked potatoes and rolls. delish! (don't hurl the insults yet, I'm still trying to be a better housewife but it just doesn't come naturally in this department!) ha!
6) and not to leave you hangin ... but ... there are some pretty exciting things going on in the life of my family right now and I would appreciate your prayers for good health and happy hearts! :)

HAPPY ALMOST TUESDAY TO YOOOU!