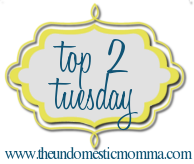 Top 2 Things You Have Learned About Blogging...
1) Is commenting easy?
I have learned that I have gotten more comments once I took the word verification off my blog... and now that I took it off I can't stand them lol :) I have had no problems with spam on my comments this far and I pray it stays that way :)
Lets be honest... who really ENJOY'S seeing this??:
2) Layouts
Really matter to me. I can not stand one that is all cluttered and looks like a huge mess... I admit mine is cheap free but its simple and until I can figure out something different it will have to work. I also love it when my favorites have lots of links and a personal button on their blog (sorry I just combined like three things in number 2. oops. a.d.d. much? ha!)
so there yah have it!! happy blogging haha
ps I LOVE GIVEAWAYS :) just saying...I WON THIS!!! YAAAY!!
pps ... another snow day tomorrow? prayin so!